to Advent Lutheran Church!
Advent Lutheran Church is a Community of Christians gathered around the Word and the Sacraments, inviting all people to prepare for and receive the Light of the World, Jesus Christ.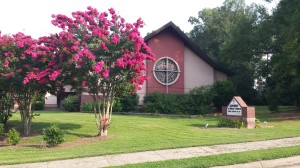 Our goal at Advent is:
to discover what God's plans are for us as individuals and as His Body the Church
to join Him in these plans for reaching others in the Chapel Hill and Greater Research Triangle area with the Good News of what He has done for us in Jesus Christ
and to find the real meaning of life and personal significance.
Our Mission Statement is "To Grow in The Lord… and To Make Him Known." God has created each of us with spiritual gifts that He wants to use to accomplish His plans. We discover those gifts and His plans as we grow in Him. Do you ever wonder what His plans are for you?
Please join us for worship, Bible Study and Fellowship, and we'll seek to discover His plans together, as we grow in the Lord and make Him known.
*************************************************************************
CORONAVIRUS—COVID-19—UPDATES, as of March 27, 2020 – My salvation and my honor depend on God; He is my mighty rock, my refuge. Psalm 62:7 NIV
CANCELLATIONS/CLOSURES – Church will remain closed until at least April 1.
After deliberation, education/reading, reviewing orders, prayer, discussion, and the like—as we lift to Almighty God EVERYONE, due to this world-wide virus—Advent will continue to be closed until at least April 1 at this time. Our leadership will continue to assess this and keep people informed through email. There will be NO IN-PERSON WORSHIP SERVICE FOR THE NEXT WEEK. THIS INCLUDES NOT MEETING FOR WORSHIP ON SUNDAY, MARCH 29, OR HAVING A MIDWEEK WORSHIP SERVICE ON APRIL 1.  
HOWEVER, we will continue to produce weekly reflection services. Later this weekend, another email from Advent will be entitled "Pastor Scott's Message for the Week…," and will be forthcoming. This is an abbreviated online worship service for you to view at your leisure, by clicking on the link. The readings for Sunday, the fifth Sunday in Lent, are Psalm 130; Ezekiel 37:1-14; Romans 8:1-11; John 11:1-45.
Again, let's all keep looking out for one another and think of ways to help each other, as needs may arise.
May God continue to bless us all!
For Your Listening Pleasure – John Stow came across this one, as the Nashville studio singers give this beautiful, stirring rendition of It Is Well With My Soul/When Peace Like a River during their social distancing. Check it out!
https://www.wsmv.com/news/a-group-of-nashville-studio-singers-perform-an-epic-cell/article_2245fbf8-6eb2-11ea-9be3-db6cec04c8f3.html
Wish Esil well – Unfortunately, due to the virus, Esil, our accompanist, has had to head back home to California for the remainder of this school year. Wish her well, by sending her an email, at esil@live.unc.edu.
Other Closures – In light of COVID-19, Abundant Joy Center for Women's Ministries will be closed until at least April 1st.
Lutheran Hour Ministries – CoVid-19 – During this critical period, Lutheran Hour Ministries (LHM) has free resources available online for you! The Lutheran Hour delivers sermons every Sunday morning that are relevant and share truth. The sermon is available to listen to online and as a podcast. LHM Learn is an online learning platform that has free courses on many different topics. Take some classes while you have some extra time on your hands. Gospel Adventures provides kids and adults a way to take a mission trip, from your living room! And, don't forget the daily devotions, available as a mobile app or via email! Visit https://www.lhm.org/covid-19/ to find these resources and more!
Worship Anew: (formerly Worship for Shut-Ins) – Unable to attend worship on a Sunday morning? Watch a Christ-centered, Lutheran-oriented worship service on TV at 11:30 a.m. on Sunday morning on WRAY Channel 5 Chapel Hill (Spectrum Channel 30) or on the computer anytime at www.worshipanew.org.
Other Resources regarding CoronaVirus –
https://www.lcms.org/how-we-serve/mercy/health-ministry/pandemic
https://www.cdc.gov/coronavirus/
"Do not be anxious about anything, but in every situation, by prayer and petition, with thanksgiving, present your requests to God." Philippians 4:6
 *************************************************************************
Lenten Wednesday Worship Services-
The Lenten theme is "Living Among the Bible's Trees."
Lenten Midweek 6, April 1 – Good Trees Bearing Good Fruit, Bad Trees Bearing Bad Fruit – Ps. 148; Gal. 5:1, 13-25; Matt.7:15-20. CANCELLED DUE TO VIRUS.
Maundy Thursday; April 9 – (Seder Meal and Communion) Fig Trees – Ps. 105:23-25; Luke 13:1-9; Mark 11:12-25.
Good Friday, April 10 – Tree of the Cross – Ps. 74; Deu. 21:22-23; Gal. 3:1-14.
Easter Sunday, April 12 – Tree of Life – Acts 10:34-43; Ps. 52; Eze. 47:1-12; Rev. 22:1-20; Matt. 28:1-10.
Advent is a member congregation of