Sunday School and Adult Bible Class – 9:15 a.m. Classes are offered for all ages. Adult Bible Study leader: March 8 Pastor Scott.
Pastor is leading the adult Bible class. It features an online, video-based curriculum called GodConnects developed by Lutheran Hour Ministries and hosted by Rev. Greg Seltz (former Lutheran Hour speaker). This program includes plain language and helpful illustrations presenting God's work of salvation in a concise manner. The series is ideal for those of us who have questions about sin, judgment, redemption, Jesus, the believer's life, the end times, witnessing and more. Please join me Sunday! Pastor Scott
Men's Bible Study – March 3 at 10:00 a.m. We are studying the Gospel of Matthew. Please contact John Cangelosi for further information.
Women's Evening Bible Study – In recess during Lent. Contact Karen Baker for further information.
Reminder –Daylight Savings Time begins on Sunday March 8. Remember to set your clock ahead 1 hour. Spring forward.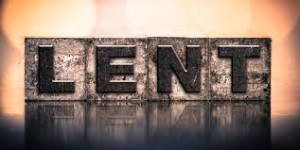 Lenten Worship: Lenten Mid-Week Worship is each Wednesday at 7 p.m. The Lenten theme is "Living Among the Bible's Trees."
Lenten Midweek 2, March 4 –Great Trees of Mamre near the Machpelah – Ps. 96; Gen. 18:1-33; 23:1-20.
Lenten Midweek 3, March 11 –Oak at Ophrah – Ps. 78; Jud. 6:1-40; Matt. 12:38-42.
Lenten Midweek 4, March 18 – Jesse's Tree – Ps. 80:8-18; Isa. 6:1-13; 10:33-11:16.
Lenten Midweek 5, March 25 –Tree of the Lord's Planting – Ps. 104:10-18; Eze. 17:1-24; Mk. 4:30-32.
Lenten Midweek 6, April 1 –Good Trees Bearing Good Fruit, Bad Trees Bearing Bad Fruit – Ps. 148; Gal. 5:1, 13-25; Matt.7:15-20.
Maundy Thursday; April 9 –(Seder Meal and Communion) Fig Trees – Ps. 105:23-25; Luke 13:1-9; Mark 11:12-25.
Good Friday, April 10 –Tree of the Cross – Ps. 74; Deu. 21:22-23; Gal. 3:1-14.
Easter Sunday, April 12 – Tree of Life – Acts 10:34-43; Ps. 52; Eze. 47:1-12; Rev. 22:1-20; Matt. 28:1-10.
Lenten Devotional Book – "By His Wounds We Are Healed" is the title of the devotional book for Lent. Pick up your copy on the credenza in the Narthex.
Readings –For those who wish to prepare for Sunday, March 1, 1st Sunday in Lent, please read Genesis 3:1-21, Psalm 32:1-7, Romans 5:12-19, Matthew 4:1-11.