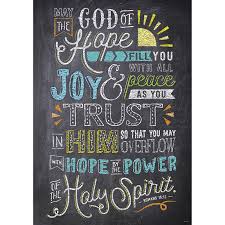 CORONAVIRUS—COVID-19—UPDATES, as of March 20, 2020 – May the God of hope fill you with all joy and peace as you trust in Him, so that you may overflow with hope by the power of the Holy Spirit. Romans 15:13
CANCELLATIONS – Please note, that due to the CoronaVirus, Advent will continue to be closed until at least March 25 at this time. Our leadership will continue to assess this and keep people informed through email. That said, there will be NO IN-PERSON WORSHIP SERVICE ON SUNDAY, MARCH 22, AND NO LENTEN MIDWEEK WORSHIP ON WEDNESDAY, MARCH 25.
Keep an eye out this weekend for another email from Advent that will be "Jesus and Coffee – Reflection Service." This will be an abbreviated online worship service for you to view at your leisure, by clicking on the link. The readings for Sunday, the fourth Sunday in Lent, are Isaiah 42:14-21; Psalm 142; Ephesians 5:8-14; John 9:1-7, 13-17, 34-39.
As we are all homebound during this time, let's please keep an eye out for how we love our neighbors. If someone who is connected to our church family (Members, friends, neighbors, etc.), needs help, how can we provide it? Shopping? Rides? Food? Picking up medicine?
Again, keep trusting and keep praying. And as always, may our Almighty Lord: Father, Son and Holy Spirit, be with you now and forever!
Wish Esil well – Unfortunately, due to the virus, Esil, our accompanist, will need to head back home to California for the remainder of this school year. Wish her well, by sending her an email, at esil@live.unc.edu.
Other Closures – In light of COVID-19, Abundant Joy Center for Women's Ministries will be closed until April 1st.
Lutheran Hour Ministries – CoVid-19 – During this critical period, Lutheran Hour Ministries (LHM) has free resources available online for you! The Lutheran Hour delivers sermons every Sunday morning that are relevant and share truth. The sermon is available to listen to online and as a podcast. LHM Learn is an online learning platform that has free courses on many different topics. Take some classes while you have some extra time on your hands. Gospel Adventures provides kids and adults a way to take a mission trip, from your living room! And, don't forget the daily devotions, available as a mobile app or via email! Visit https://www.lhm.org/covid-19/ to find these resources and more!
Worship Anew: (formerly Worship for Shut-Ins) – Unable to attend worship on a Sunday morning? Watch a Christ-centered, Lutheran-oriented worship service on TV at 11:30 a.m. on Sunday morning on WRAY Channel 5 Chapel Hill (Spectrum Channel 30) or on the computer anytime at www.worshipanew.org.
Other Resources regarding CoronaVirus –
http://se.lcms.org/resources/the-covid-19-coronavirus/
https://blogs.lcms.org/2020/resource-helps-congregations-plan-for-widespread-illnesses/
https://www.cdc.gov/coronavirus/
HELP NEEDED! – We need someone who is tech savvy to keep the ADVENT WEB PAGE updated. Information will be provided with no writing or editing required. All that needs to be done is to enter it into the Advent web page to keep it current. Also FACEBOOK! Help keep the Advent Facebook page up-to-date with upcoming events. No writing or editing required—just place it on the page. This would be a good family project to take on—spend a few hours a month and keep our two sites current. Thanks for your consideration. Contact Pastor Scott at scott_lohman@sbcglobal.net or Dave Neely at dave.neely@hotmail.com for more information.
KFUO Radio – A media ministry extension of LCMS Congregations, shares Christ for you anytime, anywhere on www.KFUO.orgviaworship services, Bible and theology studies, practical talk programs, and sacred music. You can find programs on demand at kfuo.org and wherever you get your podcasts! Also, find them on social media: @KFUOradio on Facebook, Twitter, and Instagram.
This week on KFUO.org, begin the book of Revelation on Thy Strong Word with Rev. AJ Espinosa and guest pastors (weekdays at 11:00 a.m. CT). Hear about gossiping on The Coffee Hour with Pastor Chris Hull (3/24 at 9:00 a.m. CT), and study Matthew 24-25 on Sharper Iron's All Righteousness Fulfilled (weekdays at 8:00 a.m. CT). Find these programs on demand again at www.KFUO.org!
"Do not be anxious about anything, but in every situation, by prayer and petition, with thanksgiving, present your requests to God." Philippians 4:6