Readings for Sunday, February 2, The Fourth Sunday after the Epiphany – For those who wish to prepare for Sunday's lessons, please read Micah 6:1-8; 1 Corinthians 1:18-31; Matthew 5:1-12.  Connect in.  See you at 9:15 a.m. on Sunday!
Sunday Adult Bible Study Leaders – February 2 – Joe Schradie; February 9 – John Stow; Feb 16 – Dave Neely; Feb 23 – Pastor Scott. Come and join us at 9:15 a.m.
Men's Tuesday Morning Bible Study – Tuesday, February 4, at 10:00 a.m.
Women's Tuesday Evening Bible Study – Tuesday, February 4, at 7:00 p.m.
Help Needed – Pianist for the Sunday Worship Services – After 6 ½ years, Xavier Richert has made the decision not to renew his contract with Advent beginning February 1, 2020.  As a result we are in need of a temporary substitute(s) for Sunday worship service until a replacement is found.  If anyone is interested in filling-in occasionally during this interim period, please contact Pastor Scott (scott_lohman@sbcglobal.net) or Peggy Earnhardt (pjearnhardt@triad.rr.com).  We wish Xavier God's blessings for the future.

Choir Rehearsal – At this time, Choir will be on hiatus for the time being.  We'll keep you posted!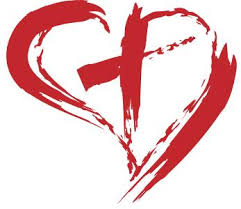 Blessings Bags – Thanks to your overwhelming support for our pre-Christmas  "Blessings Bags" activity (gathering supplies, filling the bags and distributing them to homeless in your areas) all completed bags have been taken! Several of you have asked about filling more bags to share, so we are reviewing current resources and hoping to plan another activity soon. May the Lord keep working here! Stay tuned for more information!
Abundant Joy's next "Basic Peer Counseling Training" begins Feb. 11, 2020 – This 12-week training equips women to serve as peer counseling volunteers and/or group facilitators.  If you have a personal relationship with Jesus, listen well, if you are actively engaged in a local church and are interested in encouraging others in their faith journey, contact Lynn Trogdon at abundantjoycwm@gmail.com or 919-943-0789 for more details and to set up an interview. Peggy Earnhardt is also available to answer any questions. pjearnhardt@triad.rr.com
​

SECU Family House Dinner Plans, Thursday, February 27

–

 

The SECU (State Employees Credit Union) Family House at UNC Hospitals is a non-profit open to adult patients at UNC Hospitals, their family members, and caregivers. Advent has volunteered through the Family House Meal Program to provide a meal for guests staying at Family House on Thursday, February 27. Planning has begun, so be looking for more details about the activity and how you can help. (For more information about the SECU Family House, go to

 

http://www.secufamilyhouse.org)

  They are located at 123 Old Mason Farm Road, Chapel Hill)   Planning Team: Carolyn Jones, Judy Neely, Lois Durr and Lydia Berrong 

​