Readings for Sunday, February 9, The Fifth Sunday after the Epiphany – For those who wish to prepare for Sunday's lessons, please read Isaiah 58:3-9a; 1 Corinthians 2:1-12; Matthew 5:13-20. See you at 9:15 a.m. on Sunday!
Sunday Adult Bible Study Leaders – February 9 – John Stow; Feb 16 – Dave Neely; Feb 23 – Pastor Scott. Come and join us at 9:15 a.m.
Men's Tuesday Morning Bible Study – Tuesday, February 11, at 10:00 a.m.
Women's Tuesday Evening Bible Study – Tuesday, February 11, at 7:00 p.m.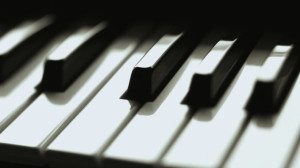 Welcome – Please extend a warm welcome to Esil Empig as our new church musician. Esil has been playing the piano since she was 5 years old and has been the recipient of many awards and honors. She currently is one of four new UNC Kenan Music Scholars for the Class of 2023. A native of Irvine, California, Esil loves the beach and misses her puppy.
Blessings Bags – Thanks to your overwhelming support for our pre-Christmas "Blessings Bags" activity (gathering supplies, filling the bags and distributing them to homeless in your areas) all completed bags have been taken! Several of you have asked about filling more bags to share, so we are reviewing current resources and hoping to plan another activity soon. May the Lord keep working here! Stay tuned for more information!
Abundant Joy's next "Basic Peer Counseling Training" begins Feb. 11, 2020 –This 12-week training equips women to serve as peer counseling volunteers and/or group facilitators.  If you have a personal relationship with Jesus, listen well, if you are actively engaged in a local church and are interested in encouraging others in their faith journey, contact Lynn Trogdon at abundantjoycwm@gmail.com or 919-943-0789 for more details and to set up an interview. Peggy Earnhardt is also available to answer any questions. pjearnhardt@triad.rr.com
SECU Family House Dinner Volunteers, February 27 – Advent has volunteered to provide a meal for Family House guests on Thursday, February 27. Volunteer sign-up sheets and other information will be available in the Narthex on Sunday, February 9. (For more about the SECU Family House, located at 123 Old Mason Farm Road, Chapel Hill, go to http://www.secufamilyhouse.org) Planning Team: Carolyn Jones, Judy Neely, Lois Durr and Lydia Berrong