We are returning to one worship service! Join us!

We welcome all to come and spend time with the Lord.
This coming Sunday, November 28th, we'll return to one service at 10:30 a.m. Virtual Services are available under the "Worship" tab on the Advent website or Click here for Advent's YouTube Channel.

Bible Class is on Wednesdays and we are looking at the New Testament. See details on the Home page of the website.
Please join us in our worship of our Lord and Savior Jesus Christ.

May each of you have an extra measure of God's Grace, Mercy and Peace!

Pastor Scott and the ACTS Team (Advent's CoronaVirus Team of Safety) and Church Council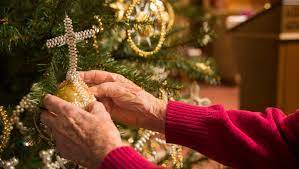 *Saturday, November 27th – 10:00 a.m. – Decorating the Church for Advent/Christmas

*Sunday, November 28th – After Church – Hanging the Christmas Lights outdoors

*Sunday, November 28th – The Giving Tree is set up for us to bring donations for the IFC Home Start Program (Donations are to be brought in by December 19th.)

*Sunday, December 19th – After Church – Voters' Meeting Friday, December 24th – 7:00 p.m. – Christmas Eve Worship Service